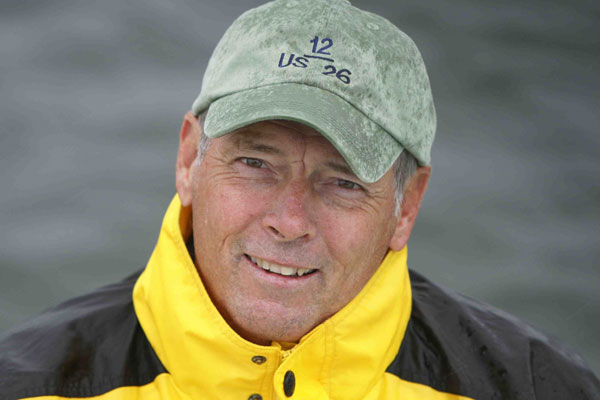 As a sailor, Gary Jobson has enjoyed a long and successful career in boats small and large. He was twice named College Sailor of the Year. He has won many of the world's offshore races, and he was tactician on the winning America's Cup yacht, Courageous, in 1977, with skipper Ted Turner. He started his career as a sailing coach at the U.S. Merchant Marine Academy, and later at the U.S. Naval Academy. Since then, Jobson has authored 21 books on sailing, narrated or produced 1,200 television programs and films, has given over 2,800 lectures, and has competed in 5,800 races. His articles appear regularly in Sailing World magazine, Cruising World magazine, and What's Up Annapolis.
Jobson is a Past Chair of the Chesapeake Bay Trust.
Jobson spent 31 years with ESPN covering nine America's Cup events and producing many documentaries. He has covered seven Olympics and an America's Cup for NBC. For his work in television, Jobson has been presented with two Emmys, six Tellys and an ACE Award.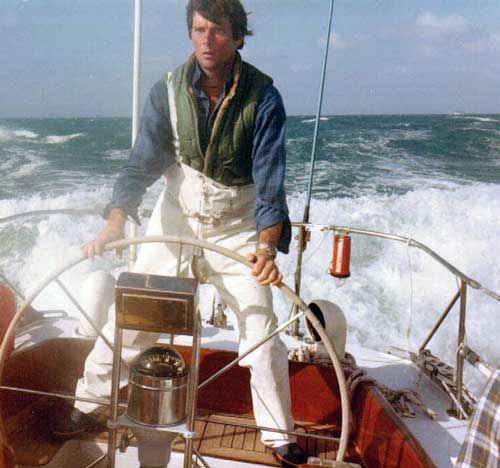 For many years, Jobson has been actively involved with education, environmental issues and healthcare. From 1993-2017 he served as Chair of the Leukemia Cup Regatta Series, which has raised over $60 million. Jobson spent 15 years on the Board of Blue Cross Blue Shield of Virginia and served on the Board of the Anne Arundel Medical Center/Luminus Health from 2009-2021. In 2012 the Gary Jobson Professorship of Medical Oncology was established at the University of Maryland Medical School for Dr. Aaron Rapoport. (Jobson survived a two-year battle with lymphoma in 2003-04).

Jobson is a Trustee Emeritus at St. Mary's College of Maryland and a committee member of the Friends of St. John's College. He is also a past President of US Sailing, America's governing body of sailing, and Past Vice President of World Sailing.
Jobson was inducted into the National Sailing Hall of Fame (2011) and the America's Cup Hall of Fame (2003) by the Herreshoff Marine Museum. In 1999 he won the Nathanael G. Herreshoff Trophy, US SAILING's most prestigious award.
Jobson is a Graduate of the State University of New York Maritime College. He attended Graduate School at CW Post College (Political Science) and was awarded a Doctor of Letters from the State University of New York in 2005, and a Doctor of Humane Letters by Lakeland College in 2013.

Gary and his wife, Janice, have three grown daughters and five grandchildren. The Jobsons have lived in Annapolis, Maryland since 1977. Jobson's hobbies include daysailing Whirlwind, his open cockpit sloop, skiing, flyfishing, reading and taking long walks.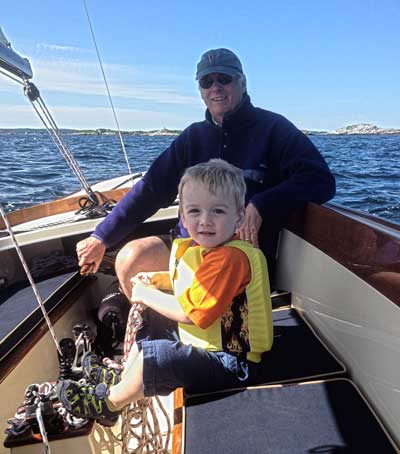 Gary Jobson Awards
2023 Telly Award: "Sailing Starts Here"
2023 New York Yacht Club Commodore Henry H. Anderson, Jr. Award
2022 Telly Award: "Captain Nathanael Herreshoff's Enduring Legacy"
2022 World Sailing - Gold Medal Service Award
2020 Maritime College Alumni Association Lifetime Achievement Award
2018 Sailing Industry Distinguished Service Award
2017 Telly Award: "The Magic and Mystery of Sable Island"
2017 Telly Award: "Pleione: A Star on the New England Coast"
2017 Trustee Emeritus St. Mary's College of Maryland
2016 State of Maryland Athletic Hall of Fame
2015 Helmsman Award (Lauderdale Yacht Club Foundation)
2014 Cruising Club of America, Chesapeake Station E. Newbold Smith – Reindeer Trophy
2013 Mystic Seaport Museum's America and the Sea Award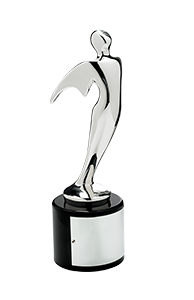 2013 Telly Award: "Unfurling the World: The Voyages of Irving and Electa Johnson"
2013 US Sailing Councilor of Honor
2013 Lakeland College Doctor of Humane Letters
2013 Hope Funds Award of Excellence for Advocacy
2012 The Gary Jobson Professorship in Medical Oncology (University of Maryland)
2012 Baltimore Sun Top 175 Maryland Athletes
2012 ICSA Hall of Fame Lifetime Service Award
2012 Richard S. Nye Trophy (Cruising Club of America)
2011 Miles River Yacht Club Foundation Distinguished Service Award
2011 National Sailing Hall of Fame Inductee
2011 Robert Tiedemann Award for Courage - Hope Funds for Cancer Research
2011 George Hinman Award - Manhasset Bay Yacht Club
2011 Charles M. Leighton Award for Outstanding Service - U.S. Olympic Sailing
2010 Storm Trysail Foundation Award - 1979 Fastnet Race
2010 The Hugh Kilmer Trophy - Storm Trysail Club
2009 New York Yacht Club Medal
2009 State University of New York Maritime College - Alumni Service Award
2008 Telly Award (Recognizes distinction in creative work in broadcast/non-broadcast video productions) Go Beyond: The Outward Bound Wilderness Experience
2007 John Southam Award (2006 Broadcast Category) Awarded by Sail America
2007 John Southam Award (2006 Lecture Series) Awarded by Sail America
2006 National Capital Chesapeake Bay Emmy Awards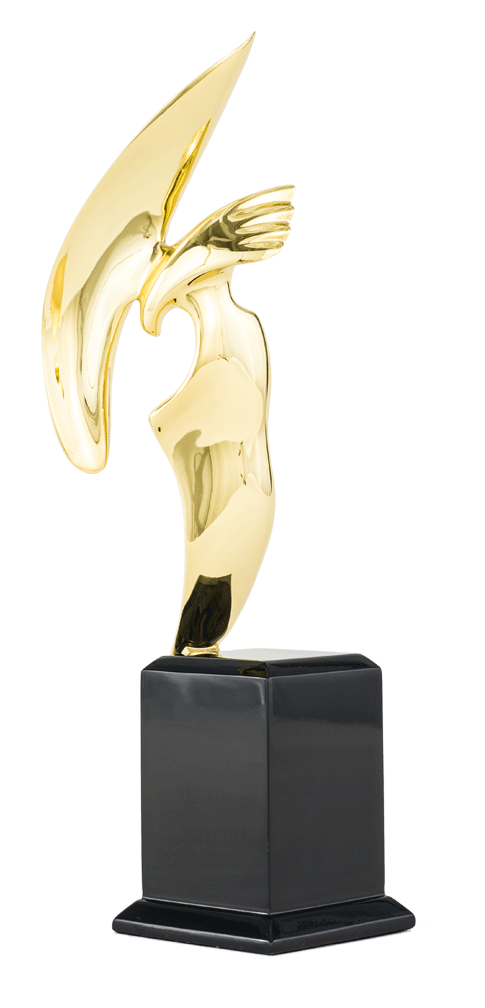 2006 CINE Golden Eagle Award - MPT - Volvo Ocean Race Up the Chesapeake
2006 National Maritime Historical Society - Distinguished Service Award
2006 Anne Arundel County Sports Hall of Fame
2006 Steward of the 12-Metre Yacht Club - Newport Station
2005 Admiral of the Chesapeake Bay - State of Maryland
2005 Arnold C. Gay Award - Annapolis Yacht Club
2005 SUNY Maritime College Degree of Doctorate of Letters
2005 Annapolis and Anne Arundel County Chamber of Commerce Business Hall of Fame
2005 Burgee of Merit - Newport Harbor Yacht Club
2005 James M. Webster Perpetual Trophy - Southern California Yachting Association
2004 John Southam Award (2004 Yachting Olympics) - NBC Coverage - Awarded by Sail America
2004 State University of New York Maritime College "Outstanding Graduate" inducted into Heritage Hall
2004 The Leukemia & Lymphoma Society's Spiral of Life Award
2004 Barnegat Bay Sailing Hall of Fame
2004 Lifetime Achievement Award by Annapolis/Anne Arundel County Chamber of Commerce
2004 Named a Paul Harris Fellow by the Rotary Foundation of Rotary International
2003 Herreshoff Museum America's Cup Hall of Fame
2003 Best Sports Book of 2002 (Fighting Finish) Awarded by Independent Publisher Book Awards in America
2002 Clarion Award for Best Book 2002 (Fighting Finish)
2002 Jersey Shore Sports Hall of Fame
2002 John Southam Award (Expedition to the Arctic) Awarded by Sail America
2000 City of Annapolis Maritime Heritage Hall of Fame
1999 Nathaniel G. Herreshoff Award - US SAILING
1997 Joe Prosser Award for Excellence in Sailing Instruction - US SAILING
1996 State University of New York: Honor Roll
1996 Milwaukee Sailor of the Year
1995 Charles R. Smith Jr. Trophy - Annapolis Yacht Club

1990 Toms River Regional School's Hall of Fame
1988 Emmy Award - 1988 Olympic Games - Yachting
1988 National Marine Manufacturers Director's Award
1987 Cable Ace Awards - 1987 America's Cup
1983 S.U.N.Y. Maritime College - Athletic Hall of Fame
1982 Sailing World Hall of Fame
1977 America's Cup Winning Tactician
1973 SUNY Maritime Parent's Association for the Cadet who contributed the most to the College
1973 SUNY Maritime College's Athletic Association to the Outstanding Athlete
1972, 1973 Intercollegiate Sailor of the Year
1971, 1972, 1973 All America Intercollegiate Sailing Team
1966 Powell Trophy - Outstanding Junior Sailor - Barnegat Bay
Books by Gary Jobson
2019 Legends of American Sailing
2019 New York Yacht Club Historical Book Series
2014 Chasing Roosters: A Century of Sailing on Barnegat Bay
2012 Nantucket: A Sailing Community
2011 Gary Jobson: An American Sailing Story with Cynthia Goss
2008 Classic Yachts
2005 A Cats: A Century of Tradition with Roy Wilkins
2004 Championship Sailing
2002 Fighting Finish: Volvo Ocean Race 2001-02
1999 An America's Cup Treasury: The Lost Levick Photographs, 1893 - 1937
1997 The Winner's Guide to Optimist Sailing with Jay Kehoe
1990 Championship Tactics with Tom Whidden and Adam Loory
1987 World Class Sailing with Martin Luray
1987 Sailing Fundamentals
1985 Revised Yachtsman's Pocket Almanac
1985 Speed Sailing with Mike Toppa
1983 Storm Sailing
1981 The Yachtsman's Pocket Almanac
1980 Gary Jobson's How to Sail
1979 The Racing Edge with Ted Turner
1978 U.S.Y.R.U. Sailing Instructor's Manual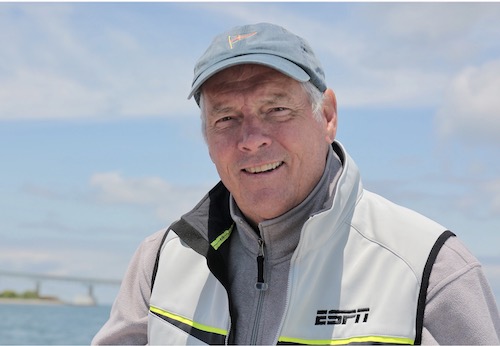 Jobson Sailing, Inc. (est. 1978) promotes the sport of sailing at all levels—through lecture tours, personal appearances, events, advertising, as well as broadcast, print, and electronic media.

Gary Jobson is a former All-American collegiate sailor. He won the America's Cup in 1977 as tactician for Ted Turner. As a broadcaster/producer (he is ESPN's Sailing Analyst), lecturer, and writer (he is an Editor at Large for Sailing World and Cruising World magazines), Jobson is the pre-eminent ambassador for sailing in the U.S.
---